A two ton sculpture atop an eight ton, locally sourced boulder. Never stopped Henry! The sculpture's fabulous new home is the plaza in front of the newly expanded Asheville Art Museum.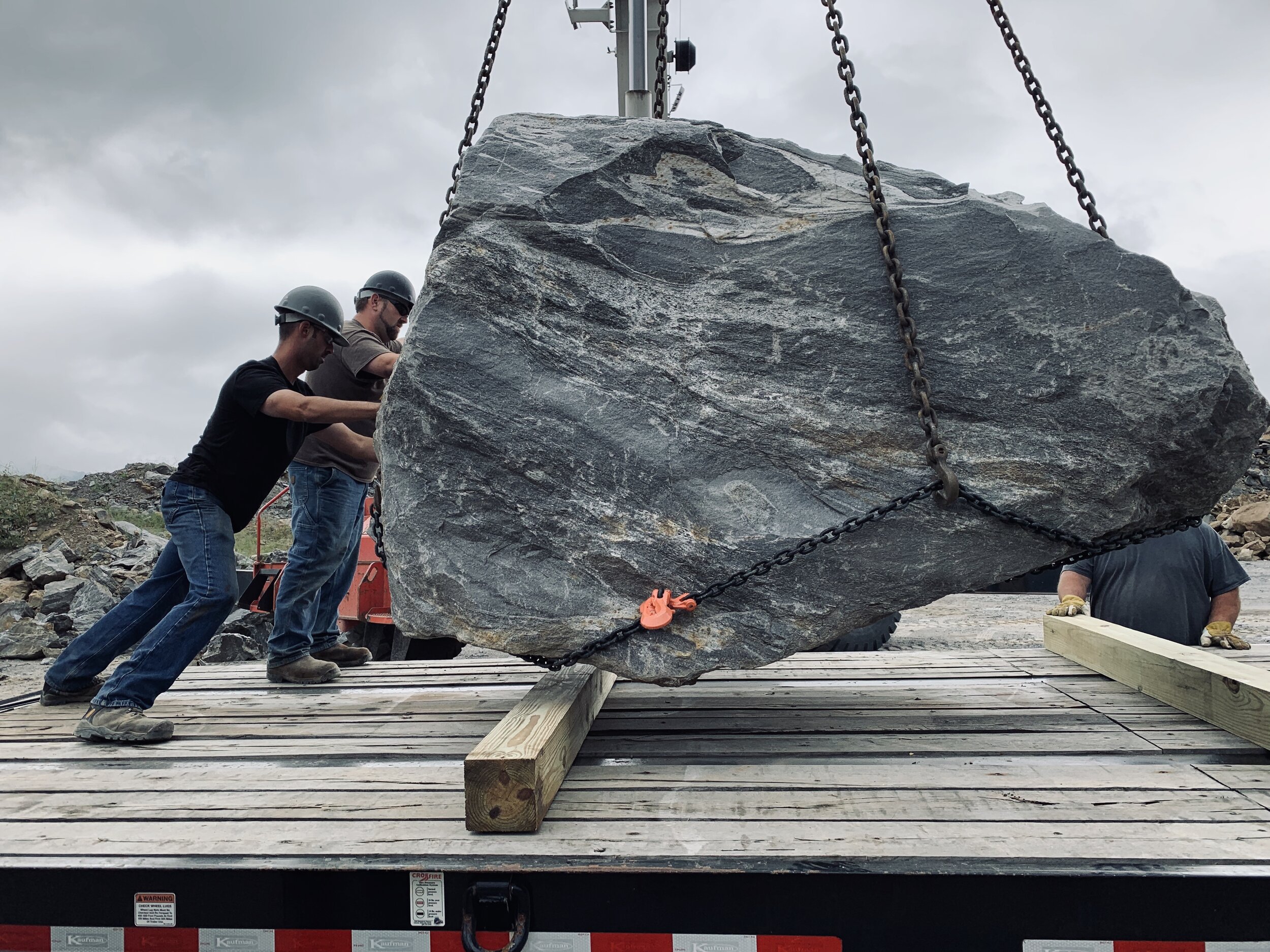 A two ton glass orb floating through the sky doesn't happen every day.
Your wife called…she said to put a hat on.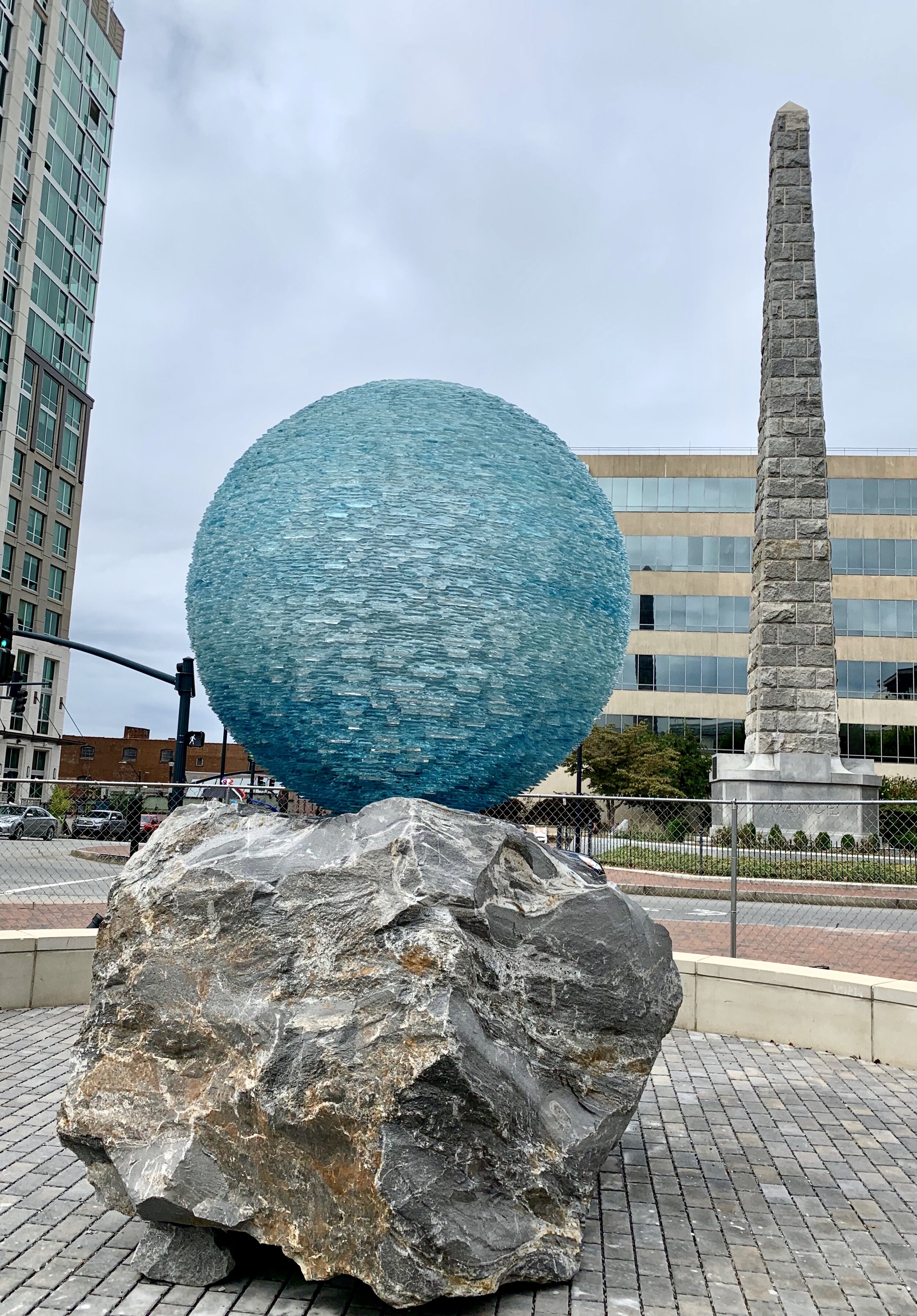 The work in conversation with the controversial Vance Monument.
Photos: David Huff Creative