A two ton sculpture atop an eight ton boulder. Never stopped Henry! The sculpture's fabulous new home is the plaza in front of the newly expanded Asheville Art Museum. More photos to come: watch this space!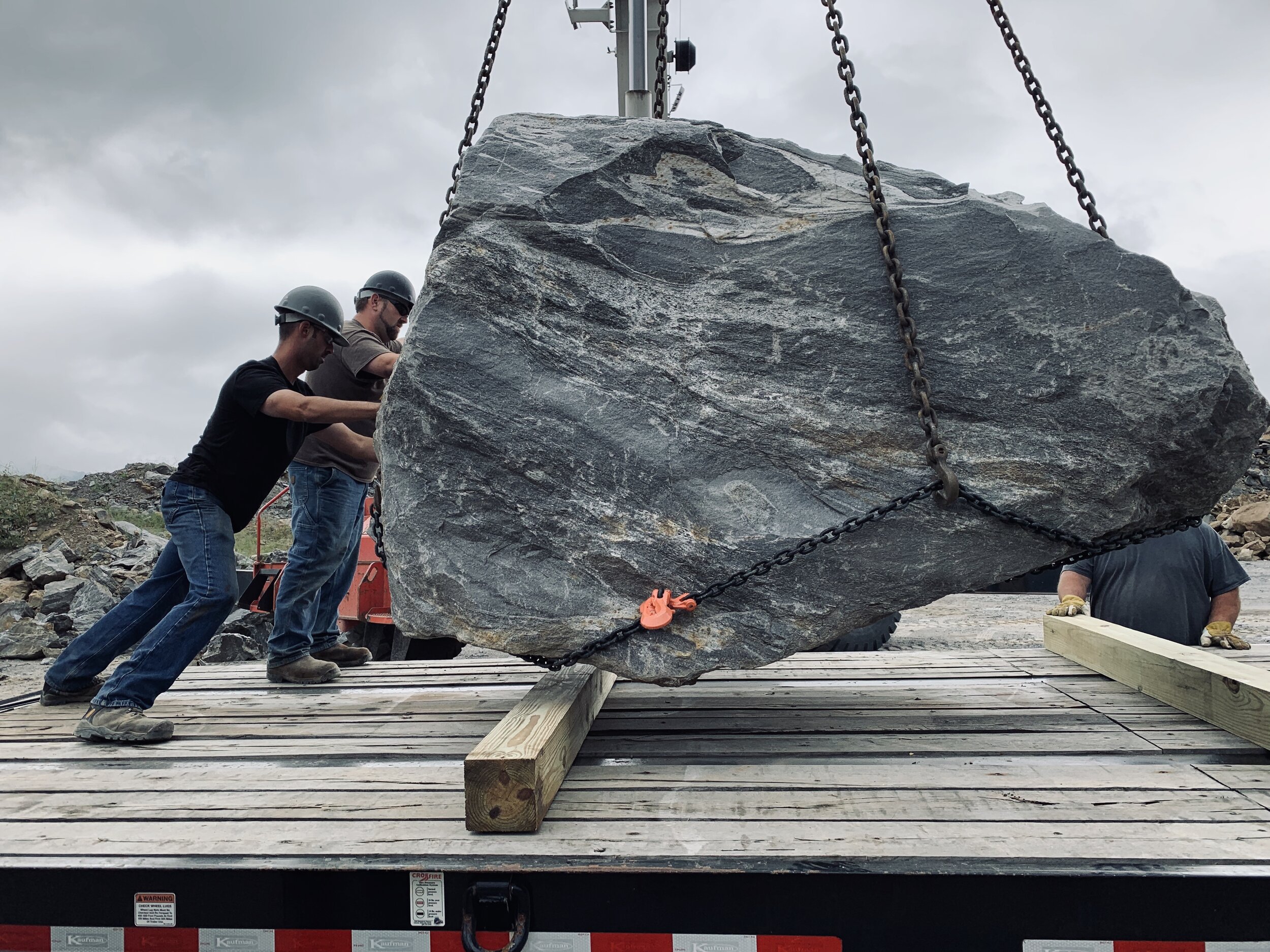 A two ton glass orb floating through the sky doesn't happen every day.
Your wife called…she said to put a hat on.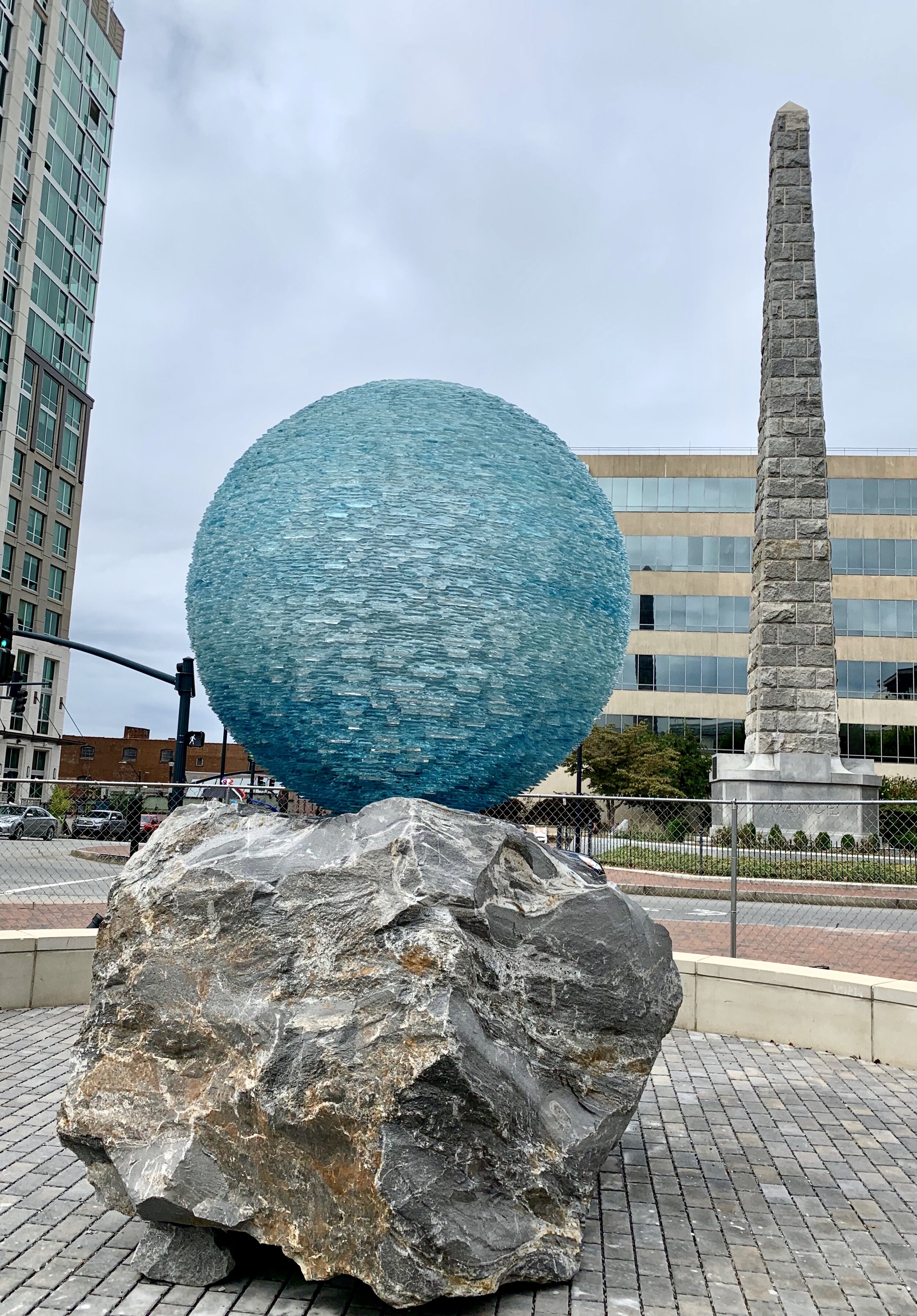 The work in conversation with the controversial Vance Monument.
Photos: David Huff Creative